This PA of the Day is from Lee Brenkman of Oakland, California.
I was recently asked to set up and configure this largely "mid 1970s" speaker system for a Berkeley, California record store to use for in store appearances of DJs and bands.
It had been put in storage by the store's owner when he bought it several years ago.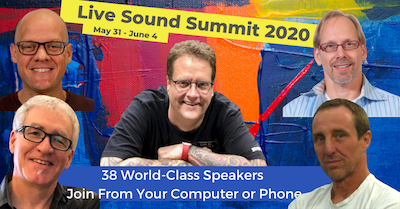 Speakers, bottom to top:
EAW BH-115 (used as riser only),
Two homemade JBL 4560 variants built into mildly trapezoidal cabinets
JBL 2395 slant lens
JBL 2345 radial horn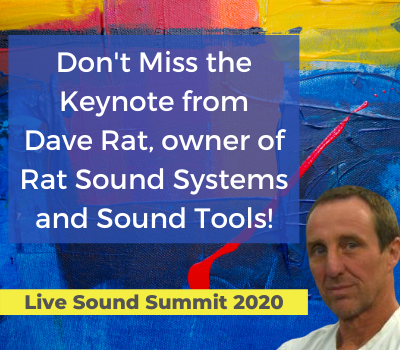 Amp rack:
You can see all the way through to the original input output panel "inside view".
All of the inputs and outputs INCLUDING speaker connections are on panel mount Switchcraft connectors.
Bottom to top:
Crown K2
BGW 500d
dbx DriveRack PA
BGW 250d
I took out the middle BGW 500d amp, originally used to drive two monitor mixes, because:
1. Its combination power switch circuit breaker would not stay "on" and
2. Because I needed room to put the dbx DriveRack PA that replaced the MONO Yamaha 1030 crossover in the rack above the FOH console.
See more Fun posts.

Share Your Thoughts