PA of the Day was started in 2009 as a Facebook fan page where audio engineers from around the world sent in their PA system pictures to be posted for all to see and discuss.
We added an Instagram page in 2015, and it quickly gained popularity.
In 2016, we launched PAoftheDay.com. Through the web site, we strive to build one of the largest collection of PA systems, and all things live sound anywhere on the web.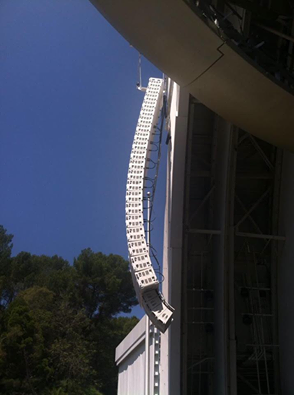 We post new "PA of the Day" posts every week, and we are also going back through over 4,000 Facebook posts, and bringing the best of those to the web site.
If you have pictures to share, please submit them here.
You can help support PA of the Day by picking up one of our T-shirts, Hoodies, or Mugs!
Make sure to like us on Facebook and Follow us on Instagram.