This PA of the Day is this Adamson rig from Tim D. of Sydney, NSW, Australia.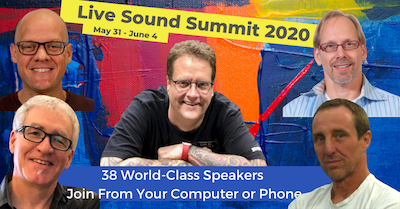 VANFEST festival in Forbes, NSW. 25th-26th November 2016. P.A. Supplied by Norwest. Designed and tuned by system tech Roo Smith. Best sounding rig I've ever mixed on!
Main: 10 x Adamson Y-18 a side
Subs: 20 x Adamson T-21 in 6-2-2-2-2-6
Outfill: 6 x Adamson Y-10
Frontfill: 4 x Adamson Y-10 (one on each of the double subs)
Delay: Two stacks of 4 x Y-10 behind FOH
Submit your PA of the Day.
See more Big PA systems.
Check out more PA systems from Adamson.

Share Your Thoughts