This PA of the Day is from Jordan Manuel.
New Year's Eve, 2010 at the LA Sports Arena, California.
An Adamson & EAW PA was used at the 2010 Together As One New Year's Eve Rave. The event was held at the LA Sports Arena.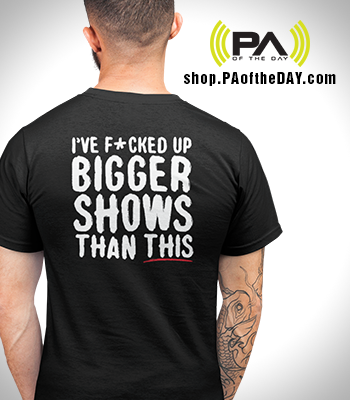 Adamson Mains:
– 32x Adamson Y-10s
– 16x Adamson T-21s
EAW Side Fills:
– 4x NTL720s per side
– 2x BH760s per side
EAW Delay Stacks:
– 12x EAW KF 750s
– 6x EAW SB 750s
– 12x EAW KF 750
– 18x EAW SB1000
– 16x EAW 760s
– 8x EAW 761s
– 16x SB1000s
Rental Equipment and Event Support provided by Pacific West Sound from Bakersfield, CA.
See more Medium PA systems.
Check out more from EAW & Adamson. 
Share Your Thoughts