The COVID-19 pandemic has shut down most of the live events and concerts in much of the world. Many of us are spending time learning new audio concepts and developing our skills.

We wanted to provide a fun way to stay busy through some easy to play puzzles and games. Here's a crossword puzzle just for fun. We'll add more puzzles and games in the upcoming weeks, so bookmark the page and check back.

Whenever we launch a new puzzle, we'll post it on our Facebook and Instagram accounts, so make sure you are following those.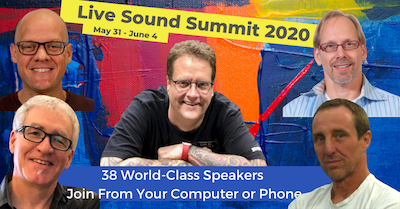 Share Your Thoughts