This PA of the Day is from Haim Ben-Avraham.
Beta Three TLA-101 at Mount Meron in northern Israel.
Haim Ben-Avraham writes: "I was hired to install and run this PA system in a place called Mount Meron near Zfat in the Upper Galilee region of northern Israel. I didn't know that it would be an extreme Jewish Orthodox gig. Needless to say that by their excitement, and even with only one ladder access to the stage, they managed to cut the power about 3 times until one Rabbi was able to calm them down long enough to finish the gig. The PA is all Beta Three TLA 101 box's. The gig was a 72-hour long prayer service. In case nobody noticed – on top of the hill is another PA system – a different prayer stage. There were about 9 of these prayer\celebration stages around a 1 km area."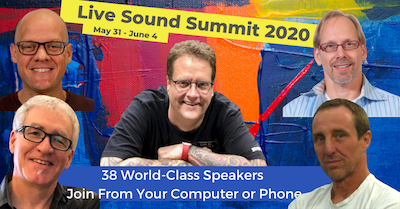 See more Medium PA systems.
Check out more Beta Three PA systems.

Share Your Thoughts