This PA of the Day is from Mark O'Connell & Philip Hagood.
Clair Brothers i-5 & i-5B & BT-218's at the Bridgestone Arena in Nashville, Tennessee.
These photos submitted by Mark & Philip are from a series of 9 benefit concerts held in December 2010 in Nashville, Tennessee. The proceeds from the event served to provide relief for the victims of the horrendous flooding that happened throughout the area mid-2010. The shows were hosted at Bridgestone Arena. Garth Brooks is pictured on stage. The shots feature the left hang of Clair Brothers i-5 and i-5B cabinets plus the stage left outfills, as well as a shot from under the stage which included 12 Clair BT-218's in a hemispherical sub array powered by Lab Gruppen PLM20000Q's.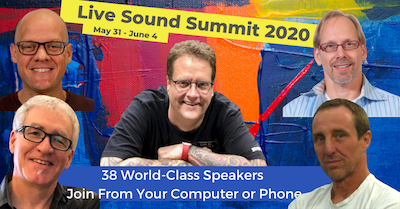 See more Big PA systems.
Check out more systems from Clair Brothers.

Share Your Thoughts