This PA of the Day is from Mike Scully.
Mike asks: "What do you think about this monstrosity we built? 18x CUSTOM JK Sound dual 15″ sub boxes, L/R summed mono with 8x EAW 750's per side. This rig was created for and deployed at Burning Man 2011 by Local 33.333 and JK Sound (San Francisco)"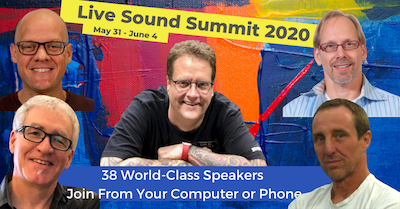 See more Medium PA systems.
Check out more EAW & JK Sound systems. 

Share Your Thoughts