This PA of the Day is from Neville Lauridsen.
2011 Wanganui Festival – New Zealand.
An EAW rig was deployed at this outdoor event in New Zealand. The stage, sound, and lighting setup were provided by Audio Progress Ltd out of Palmerston, New Zealand. At the time of festival, this stage and rig had just completed its 100th show of the summer season.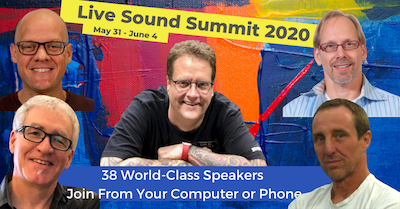 EAW PA:
– Mains: EAW KF760s
– Subs: EAW KF940s
– Infill: EAW NT56s
– Monitors: EAW MicroWedges
– Amps: Crest Audio
– FOH & Mon Consoles: Yamaha PM5D
(For those interested, the lighting is mostly Colorado2 LEDs.)
See more Medium PA systems.
Check out more systems from EAW.

Share Your Thoughts