This PA of the Day is from Christopher Aballo.
Sound Check of an EV PA system on the Cornucopia Majesty Yacht in Bayonne, New Jersey, USA.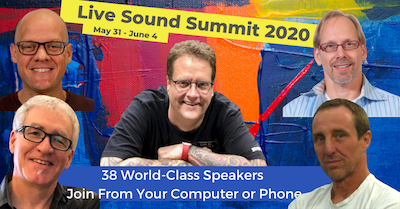 Electro-Voice PA:
– 4-ELX118 Subs
– 2 EKX12P Mains
– 2 EKX15P Mains
– 3 ZLX12P Monitors
– Allen & Heath GL2200 Analog Mixing Board
– QSC GX7 Amplifier
Other Audio Gear:
– Mackie SP260 Speaker Management
– LINE 6 Wireless Mics
– SHURE Wireless Mics
– TC Electronic & Lexicon Multi-Effects Processors
– 2 DBX AFS2 Feedback Suppressors
– 2 Focusrite Scarlett 18I20 Interfaces for Live Recording
Check out more Small PA systems.
See more EV systems.

Share Your Thoughts