This PA of the Day is from Tommy Joe Fisher. Additional info was provided by Tracy Crenshaw.
Tommy shared a couple snaps of a JBL rig that was used for a Don Henley concert held at the OKC Zoo Amp in Oklahoma City, Oklahoma. PA support was provided by Miller Pro Audio.
JBL PA:
Main hangs: 12x 4889's
Side hangs: 8x 4888's
Subs: 24x SRX728
Front fills: Omega U12s
All powered by Crown I-Techs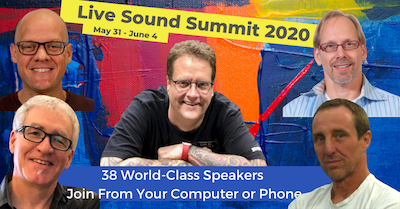 See more Big PA systems. 
Check out more JBL systems. 

Share Your Thoughts