This PA of the Day is from Ken English.
Ken writes: "Here are a couple of shots of Terry Kane and the Koehn Electronics setup. FOH consisted of 16 Koehn Kolumns, each with two E-V 15" Woofers, wired in a series/parallel arrangement. Each group of four columns was fed by a channel of a custom built (in the Capricorn Studios basement) stereo amp, running 1500 Watts per channel, at one ohm. The highs were from 16 Altec 511-B horns, with E-V drivers, running off four channels of Crown DC-300. The bass amps used the innards of a Crown amp as drivers for the output stages, which were built with 24 output transistors and a pair of fans.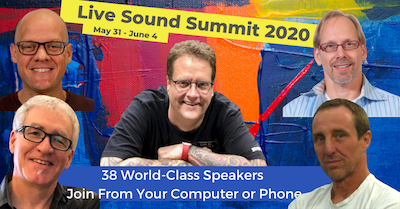 This was during a "burn-in" test at Macon's Central City Park, in 1972. If the amps lasted more than a few hours, then they were ready for a gig in Tampa the next week. The speakers were fired in to the levee along the Ocmulgee River, and people came from miles away, to see if James Brown was REALLY singing. It was actually a custom version of "I've Got Ants in my Pants (and I Need to Dance)", which Terry mastered for himself when he worked on that session, playing off of a Sony reel-to-reel. Everything fit tightly in to the small blue van, whose door appears at the right of the photo."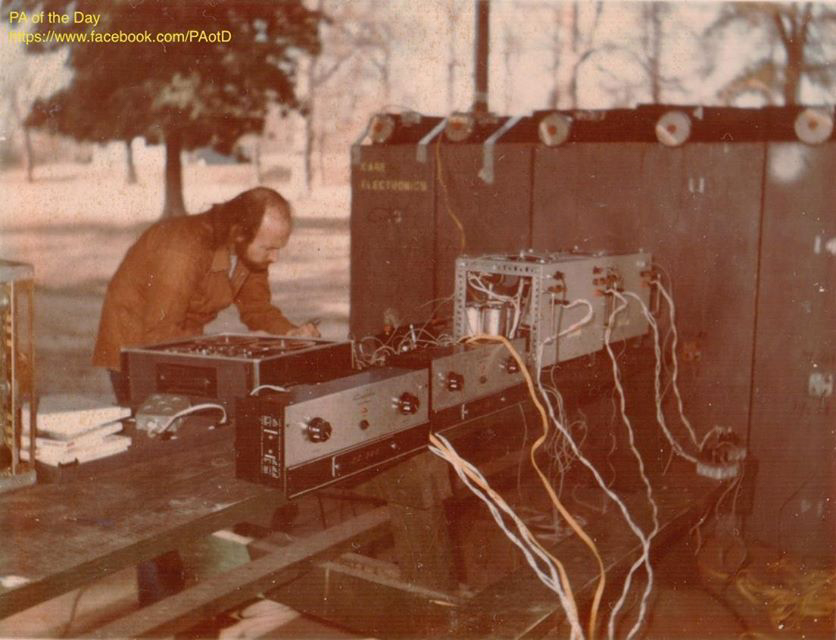 See more Medium PA systems.
Check out more Vintage gear.

Share Your Thoughts