Today's PA of the Day is from JR Byrne.
"One side of flown L-Acoustics at the Hollywood Bowl.
(16) K1, (4) K1-SB and (4) KARA underhung…
There are also (8) ground stacked SB28 per side that cannot be seen in this pic. Installed by our team in 2013."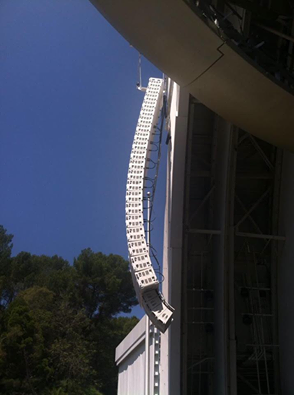 See more Big PA systems.
Check out more PA systems from L-Acoustics.

Share Your Thoughts