This PA of the Day is from Jaylon Shane.
Jaylon shared a couple pics of a mobile QSC parade PA from Prescott, Arizona, USA.
From Jaylon, "I did an interesting show in Prescott, Arizona. The band is Western Bred (a Country Band from Phoenix, AZ). We had to play for the parade and it ended up sounding great! I've never mixed from the back of a moving truck . . .until now. HAHA! All I had to run from the back of the truck was a single cat5 cable to the stage rack and one power cord extension. With the direct instruments (V-Drums and Line 6 Guitar Pod Pro – No amps) and in ear monitors, the sound off the trailer was fantastic!!!"
QSC PA:
– K12 (Mains)
– K8 (Monitor)
– KSub (Subs)
– Allen & Heath GLD 80 Console
– Allen & Heath AR2412 AudioRack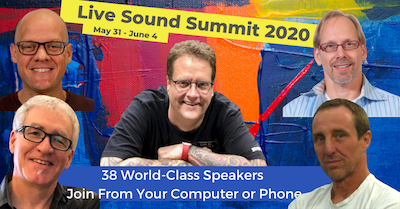 See more Small PA systems.
Check out more QSC systems. 

Share Your Thoughts