On our Facebook and Instagram pages, we post fan submitted photos of real world PA systems being put to work. From big to small, wild to wacky, we love to share the best and worst from the live sound world. If you don't follow us, join over 120,000 live sound professionals on our social media pages.
As 2016 comes to an end, here are the 16 the most popular (in terms of likes, comments, and shares) from our Facebook page.
And now, on to the countdown..
From Jerker Reinholdsson – "The company "Nöjesbyrån i Karlskoga AB" from Sweden inaugurates its new Nexo STM systems . The system consists of 9x M46, 9x B112 and 2x M28 per side and 18x S118 Sub Bass and 2x M28 as front fill"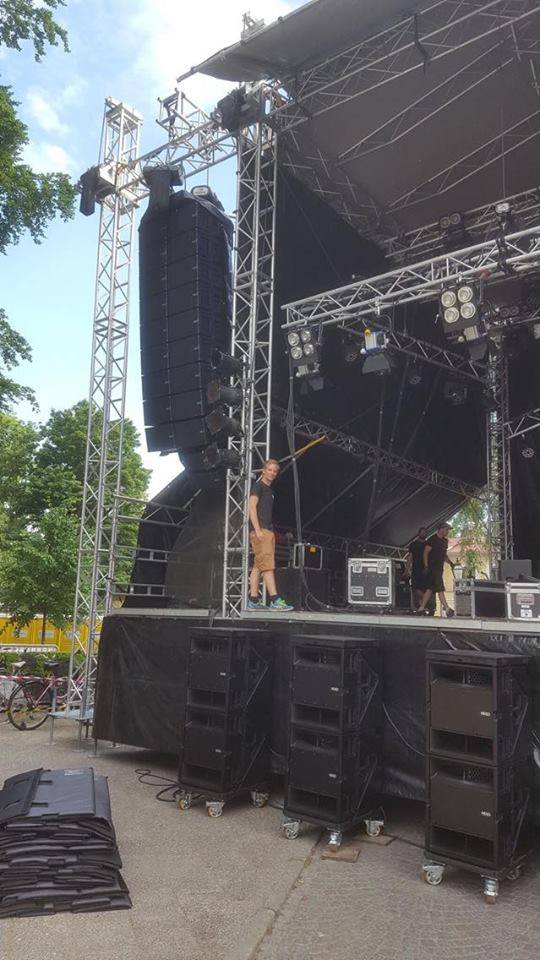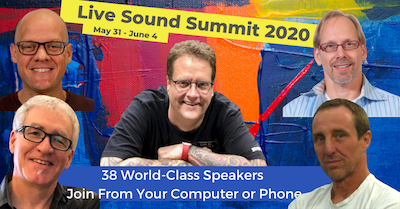 From Kris Hayes – "32 x Funktion One F221's at Into The Valley (Dalhalla, Sweden). Provided by Audio Plus."
From Andan Best – "Rent a Amp Trinidad"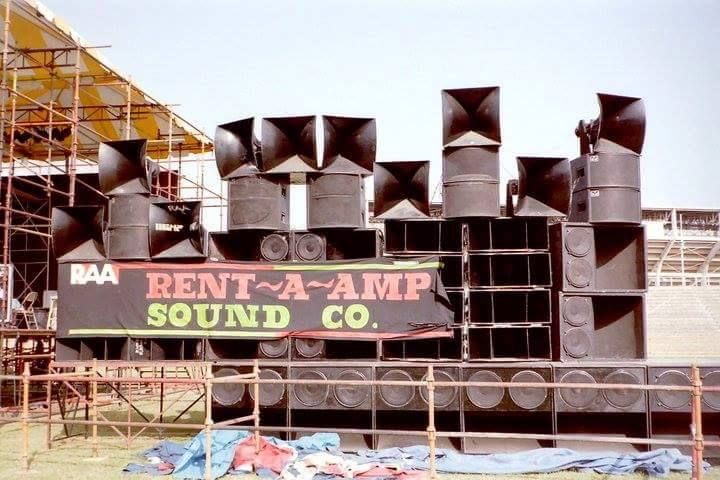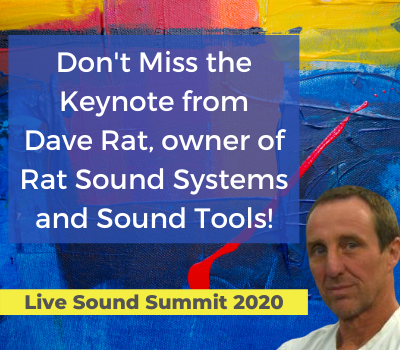 From Joost Kierewiet from Boxtel, Netherlands. – "A linkup on Teknival France 2016 from Kierewiet, 013, JWW, Exiles and Unknown Frequencies"
From JR Byrne.
"One side of flown L-Acoustics at the Hollywood Bowl.
(16) K1, (4) K1-SB and (4) KARA underhung…
There are also (8) ground stacked SB28 per side that cannot be seen in this pic. Installed by our team in 2013."
"Nexo STM setup for Muse at 3000 meters altitude.
Sound by Fantasy Engineering. Design by Norbert Bund."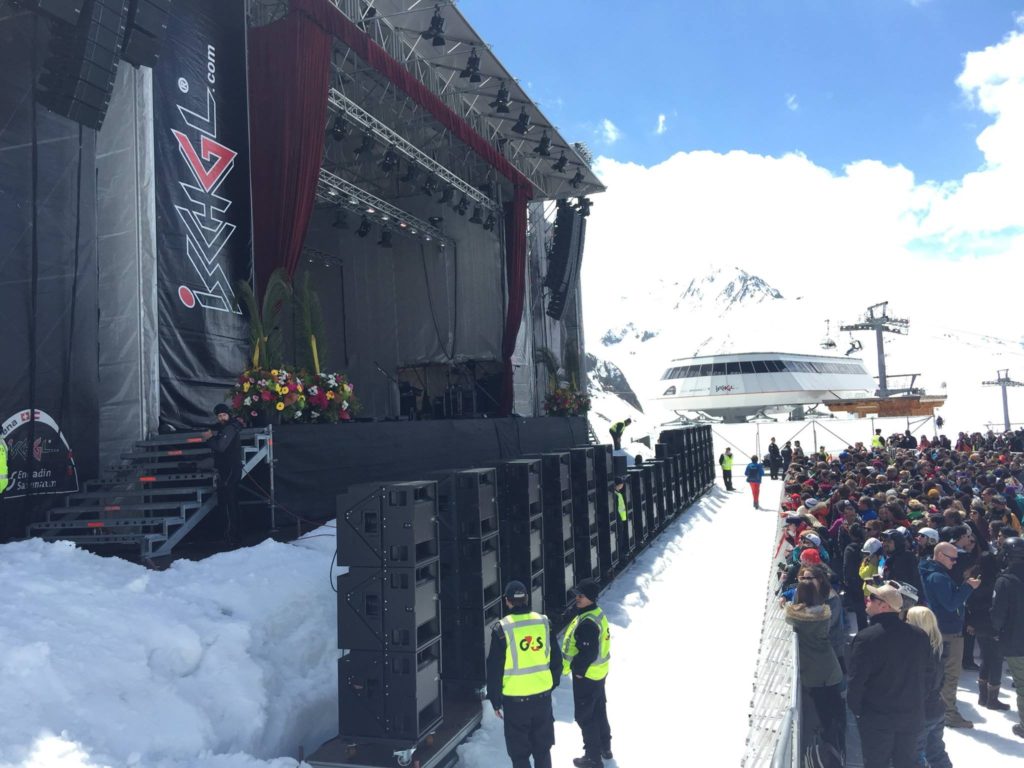 From Oliver Jägerman…
"Findings Festival in Oslo
48 L'Acoustics SB28
Supply by Live Media Group Sweden"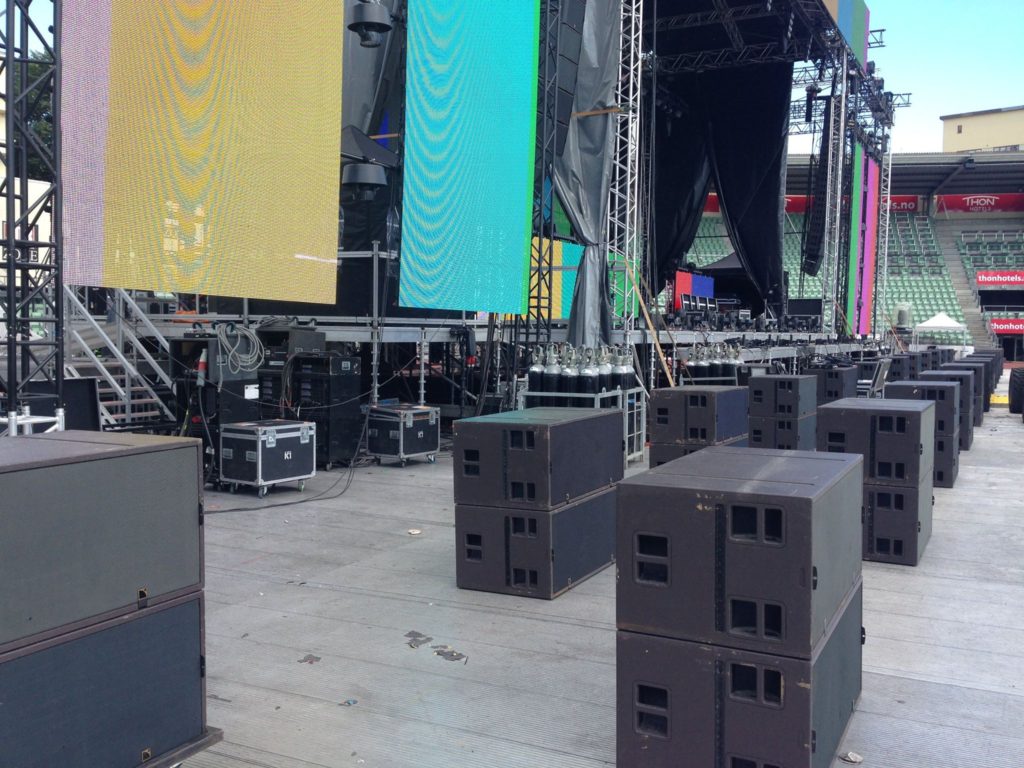 From Steve Groves, Northland Church. "Shure/Sennheiser Easter Microphone/IEM prep"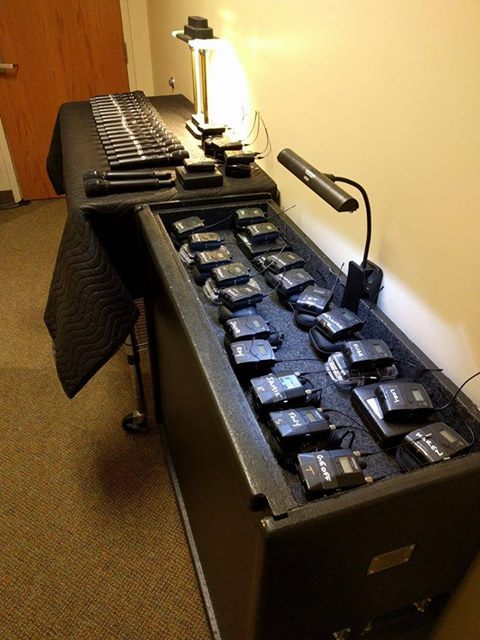 From Bas Kaethoven.
18 x Adamson E15 main pa
4 x Adamson S10 infill
15 x Adamson E219 sub
2 x Labgruppen lm44's
Powered by 11 x Lab gruppen PLM 20000Q
Company: Stagelight. Photo taken at Essential festival NL.
8x Funktion One V132 subs with Vero hang sent in by "John".
From Andreas Plodek. "Realhorns"
Realhorns jumped in on the comments on Facebook to share this,
"Horns as big as physically needed. JBL VTX double voice coil speakers, TAD and Fieldcoil HF drivers. Water-cooled woofers. CROWN amps. BSS, LEXICON 960, EVENTIDE H8000, SPL, CRANE SONG HEDD, RME and JÜNGER AUDIO DAP sound processing. Fully tablet remote controllable. Highest directivity, extremely intense sound system."
Jeff Weinkauf sent this one in to us. It was a hit on Facebook with 375 likes and 125 comments. The most popular comment was from Ben Hays…
And the small speaker grew up, and managed to get his dream job . . . Projection. Despite all the other speakers saying he couldn't."
Here's another fun one. This Peavey speaker was spotted in a coffee shop in Sanford, FL by one of our fans. Lots of discussion was had about both the possible purpose of the mic, and the rigging. See all the comments on the Facebook post.
Huge display of Crown Macrotech Amps from Darshan Blaze of True Heart Sound.
Over 100,000 people checked out this incredible concert stage setup from Lego builder Mario Fabrio. See more pics on the original Facebook post.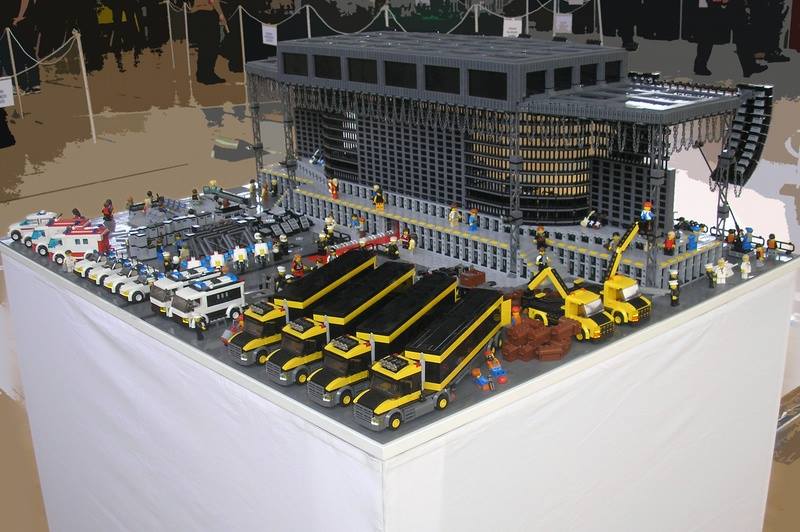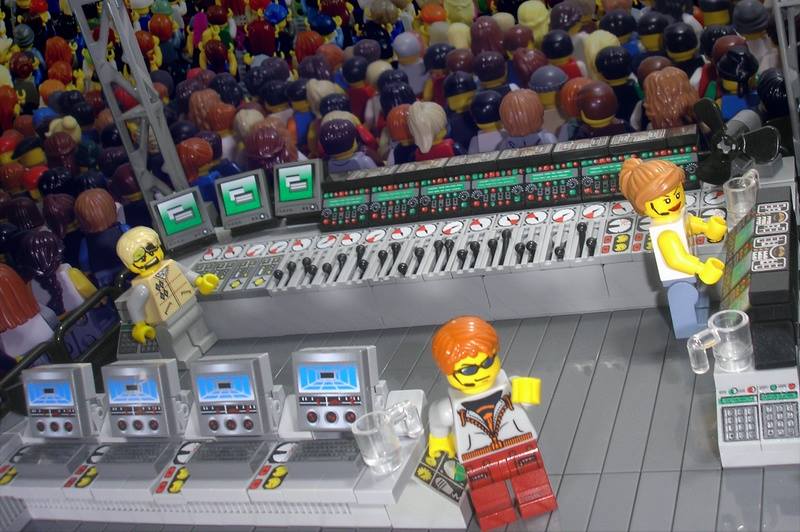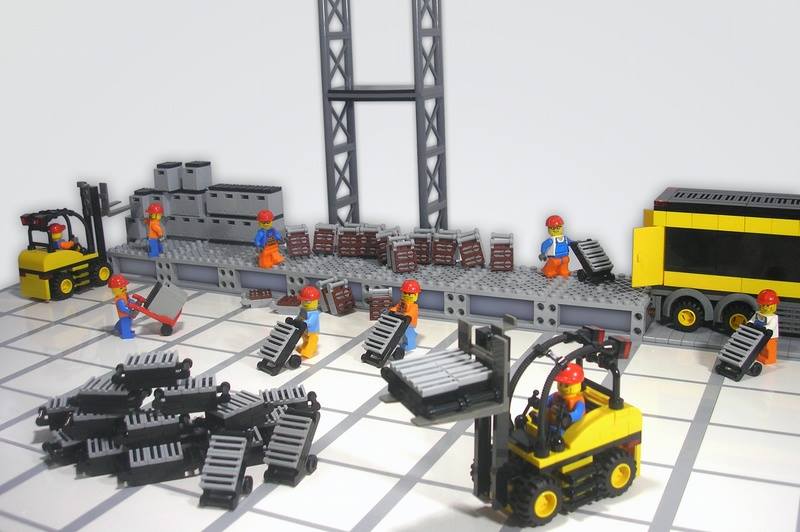 ….And the #1 most popular PA of the Day from 2016 is… The Grateful Dead "Wall of Sound", 1974 from Jason Carst.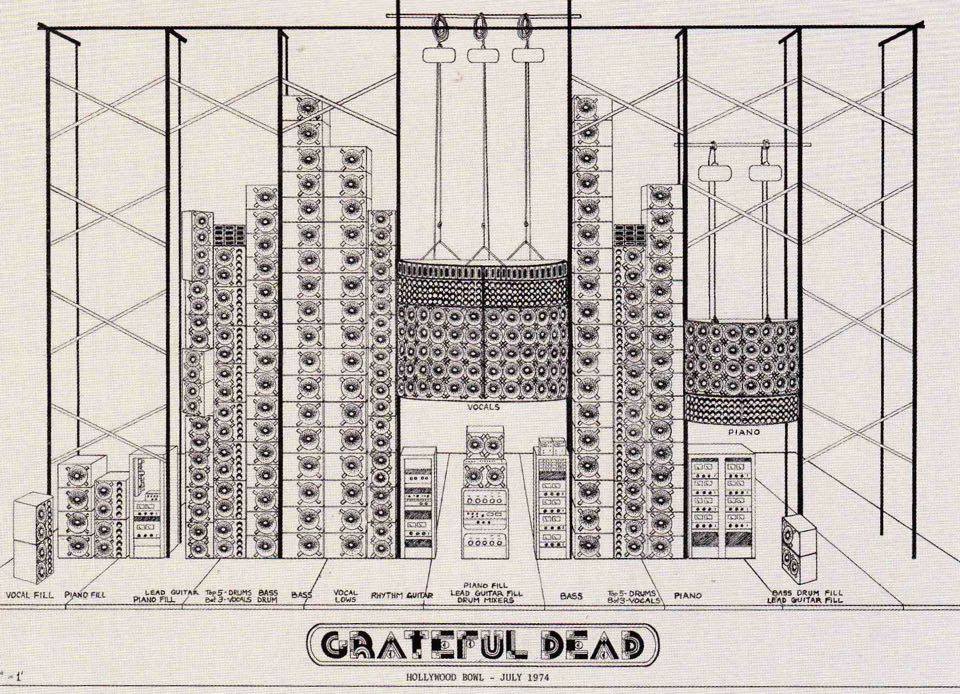 Maybe your PA will be on the list in 2017. SUBMIT your PA of the Day, and make sure you are following us on Facebook and Instagram.

Share Your Thoughts