This PA of the Day is from Benny Sanchez.
New Years Eve, 2018 at the Greensboro Coliseum Complex in Greensboro, North Carolina.
We had the pleasure of deploying this 360* massive rig for Bassnectar. With an incredible partnership with PK Sound, the response and feedback from the team, fans and production with the coverage has been great!
PK Sound PA:
60 Trinity horizontal + vertical robotic line array
40 T10 low profile horizontal + vertical robotic line array
56 VX10 self powered three way line array
24 Gravity 218 6000w SUBS
52 CX800 2000w SUBS
– FOH/System design: Kyle Pace
– Audio System Engineer – Pugsley Jim McDermott
– Monitor Engineer – Gregorio B Sanchez
– PK Touring/Production Director & Stage Manager – Arlen Cormack
– Driver/Stage Tech – Russell Reeves
– StageTechs – AJ Mouser Adam Williams Brodozer
Check out more Big PA systems.
See more PK Sound systems.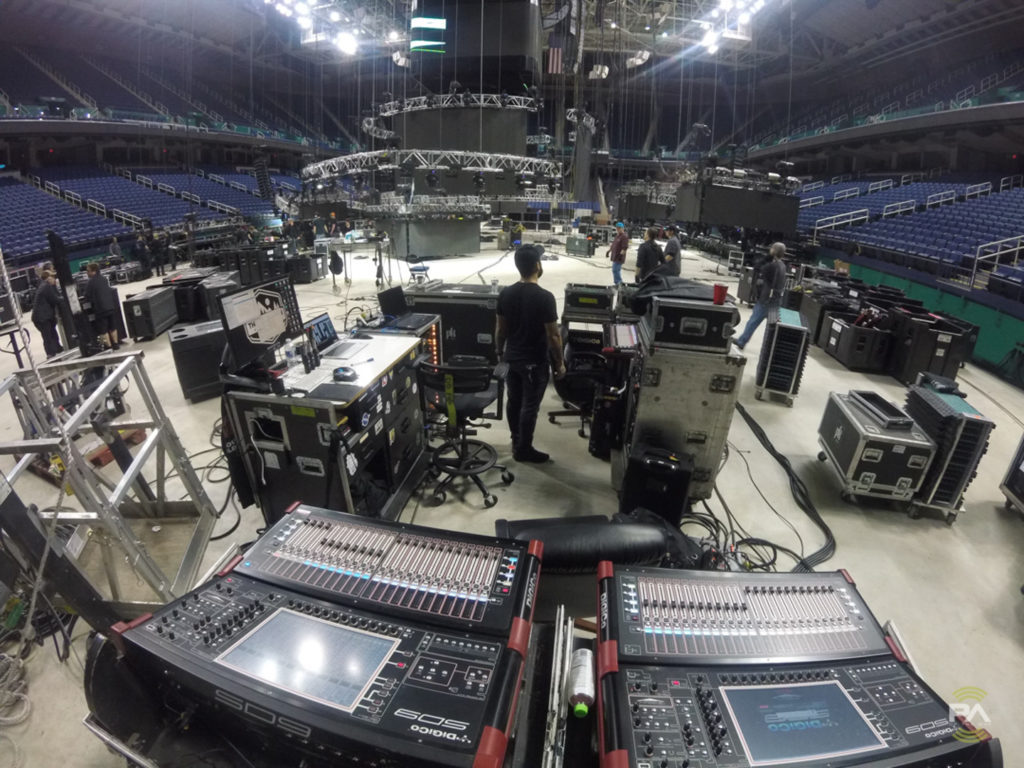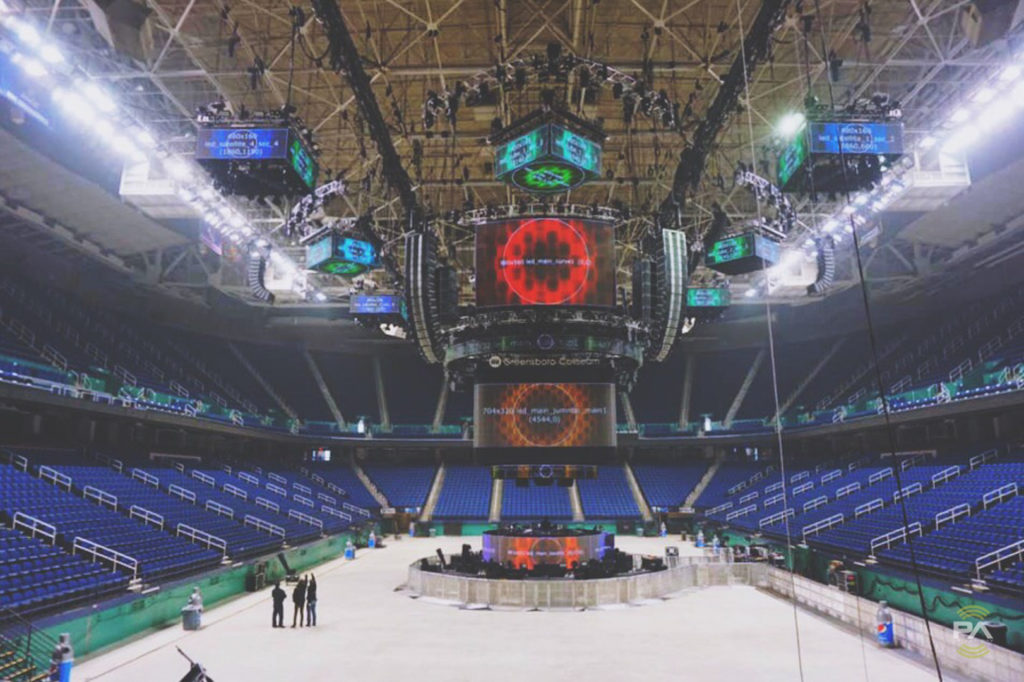 Share Your Thoughts