This PA of the Day is from Cory Ross.
Weekly Jazz Party at the James Joyce Pub in Santa Barbara, California, USA.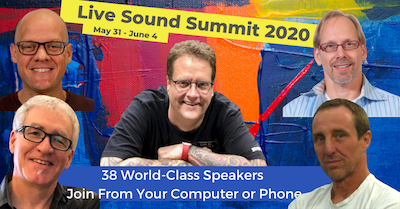 This is Hanna and Ulysses. They have been playing jazz at the James Joyce Pub for over 18 years. Cory has been the sound engineer for 6 years. They use a QSC and JBL PA. He keeps the Mackie mixer and the DBX VENU360 in an SKB rack called the Studio Flyer (named after the famous "Radio Flyer" red wagons). It's great as it also stores the router, iPads, hard drive, and the cabling to connect it all together. Cory uses the Alto Stealth wireless speaker system to get signal from the mix position to the stage. It's nice to not have to run a snake around the pub, over the front door, and through the audience any longer. It used to be a real pain collecting the snake at the end of the night with people in the way. He records each gig in raw multitrack that can later be mixed in Protools to share with the band. The recordings also allow him to do a "virtual sound check."
QSC PA:
– 3 QSC K8s (2 for PA, 1 for a monitor)
– JBL Eon 350s
– Mackie 32R mixer with master fader app on the iPad
– DBX VENU 360
– 2 Mackie SRM 150s as personal monitors, and 1 Behringer version
– QSC GX3 amplifier
See more Small PA systems.
Check out more QSC and JBL systems.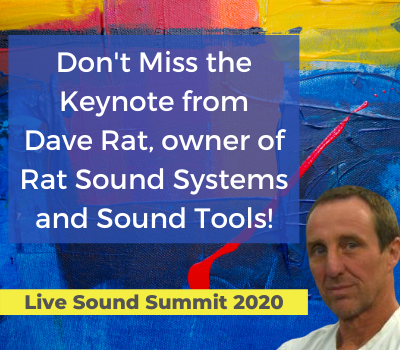 See more Small PA systems.
Check out more QSC and JBL systems.

Share Your Thoughts