This PA of the Day is from Stephen Cochran.
RCF PA:
7 – RCF HDL 20A's per side
2 – RFC SUB 8006-AS per side
2 – RCF HDL 20A's for center fills
2 – QSC KLA12's per side for out fill delays
"17,600 watts of sweet RMS."
Worship Event @ Ontario Convention Center in Ontario, California.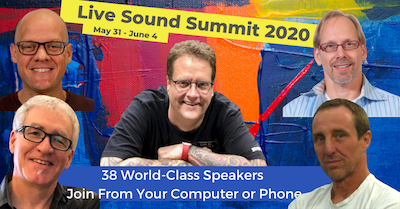 Check out more Medium PA systems.
See more from RCF PA systems.

Share Your Thoughts