This submission is from Rain Jaudon.
And no, if you're looking for a Vi6, it's not that Soundcraft.
Rain wrote: "Found this Sound-Craft all-inclusive lectern at a local elementary school during a service call. I wasn't able to fire it up but pretty sure it all works. By the way, the mic connected to the brown XLR cable (pictured below) is the lapel microphone."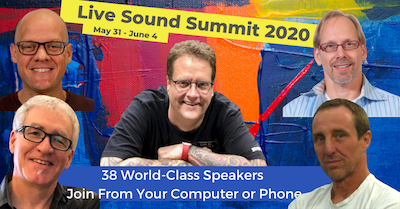 Don't miss the (helpful?) instructions printed on the front of the unit above the model number: "Please point microphone to your chin. Adjust volume below ringing or feedback. Do not obstruct lectern front speakers."
And sorry folks…there is sadly no input for you iPod. 🙁
It should also be noted that you can still purchase a brand new version of this exact unit for $1,500 USD.
See more Fun posts.
See more Small PA systems.

Share Your Thoughts