This PA of the Day is from Tatenda.
January 26, 2019 at the National Sports Stadium in Harare, Zimbabwe.
A send off concert held in late January at the National Sports Stadium honored the life of Zimbabwean musician Oliver "Tuku" Mtukudzi. A German-made TW AUDiO PA system provided sound reinforcement at the event.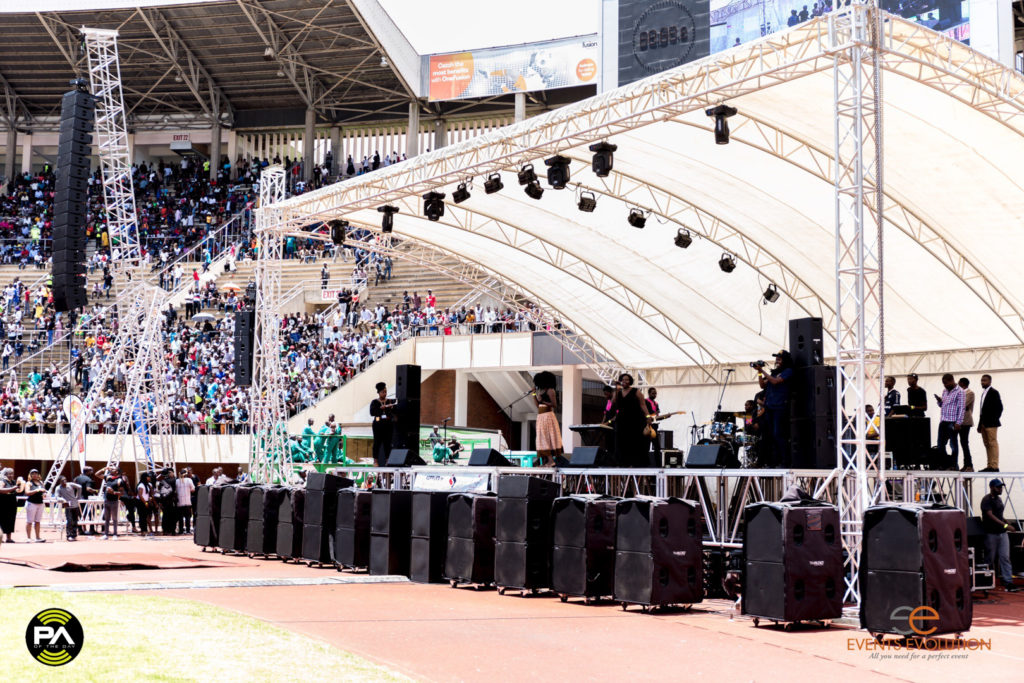 TW AUDio PA:
Mains:
18 x VERA36 main hang per side
24 x VERA S33 subs
4 x Bsx subs
6 x T24N sidefill per Side
2 x Vera 36 centre
Monitors:
6 x C15
2 x T24N
4 x B30 Subs
Consoles:
Allen & Heath dLive 3500 & dLive 2500
Amps:
TW AUDiO Tourack-L with Lab.Gruppen PLM+ series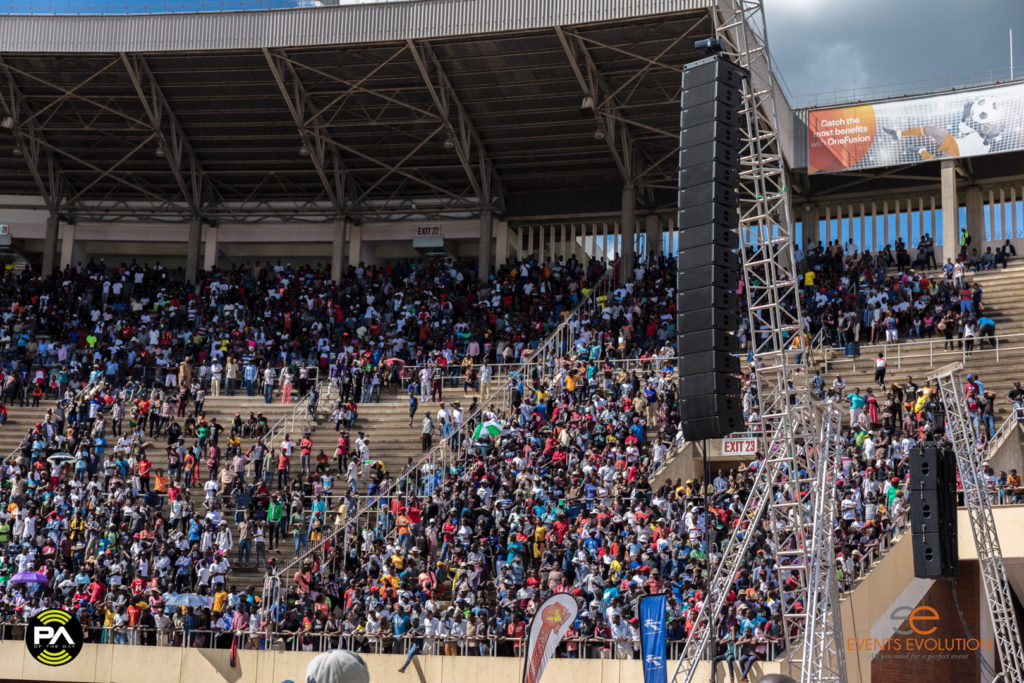 Engineers
FOH – Endelani Kachepa
Monitors – Tendai Madewu
System provided by Events Evolution , Zimbabwe.
See more Big PA systems.
Check out more TW AUDiO systems.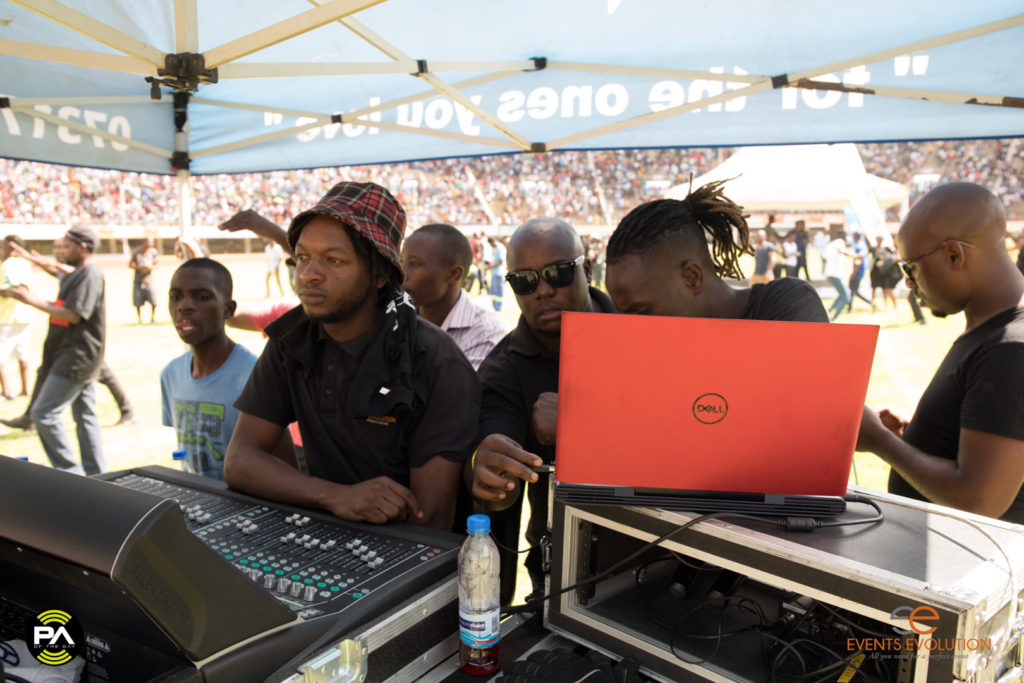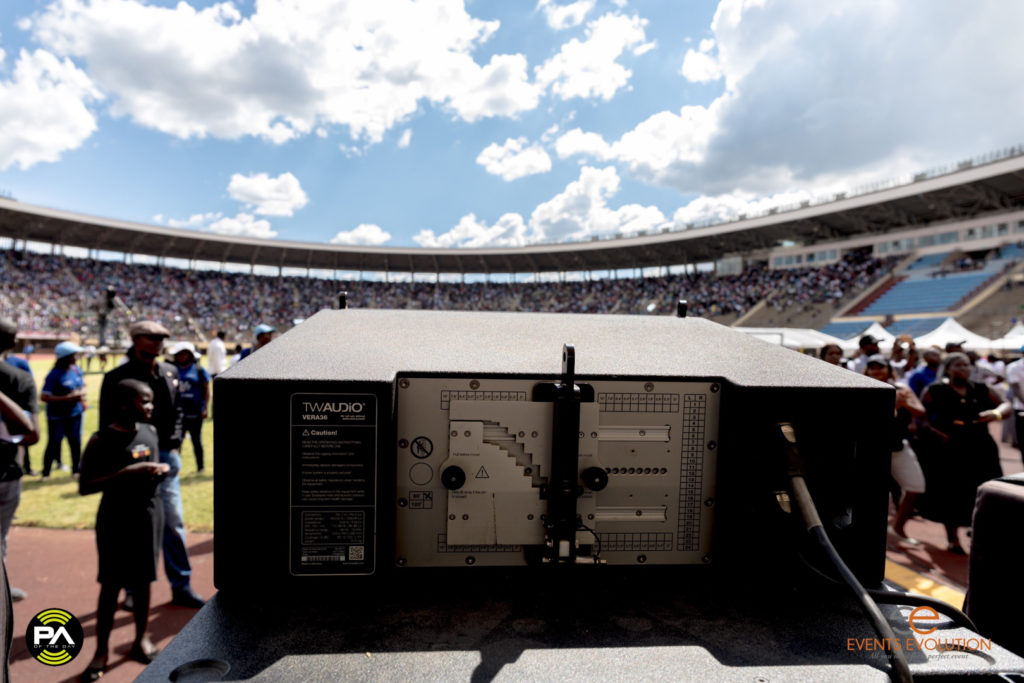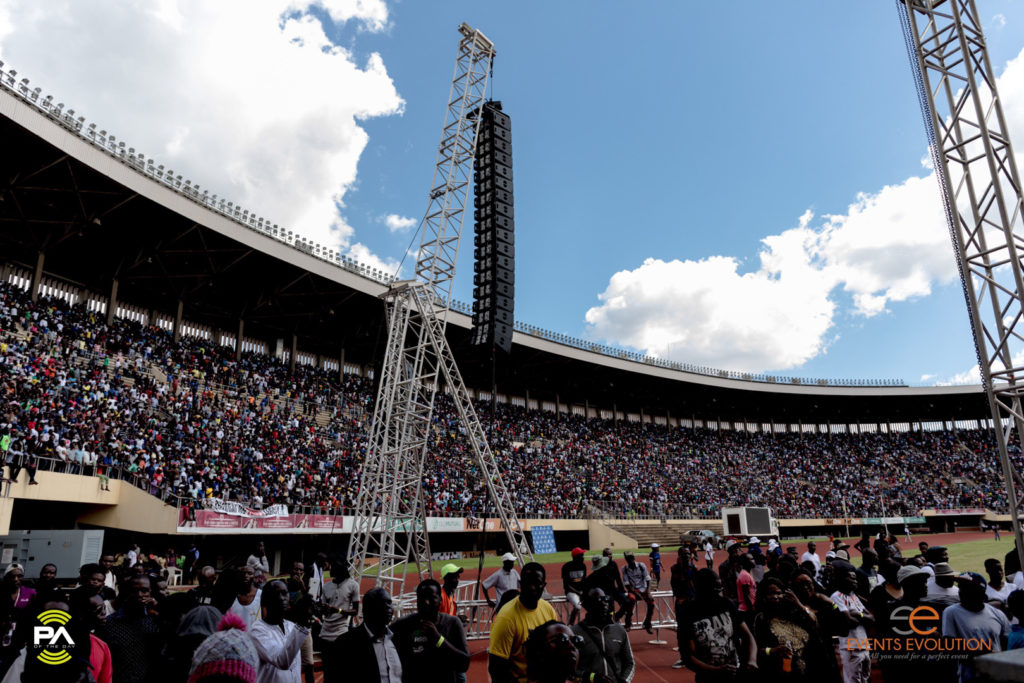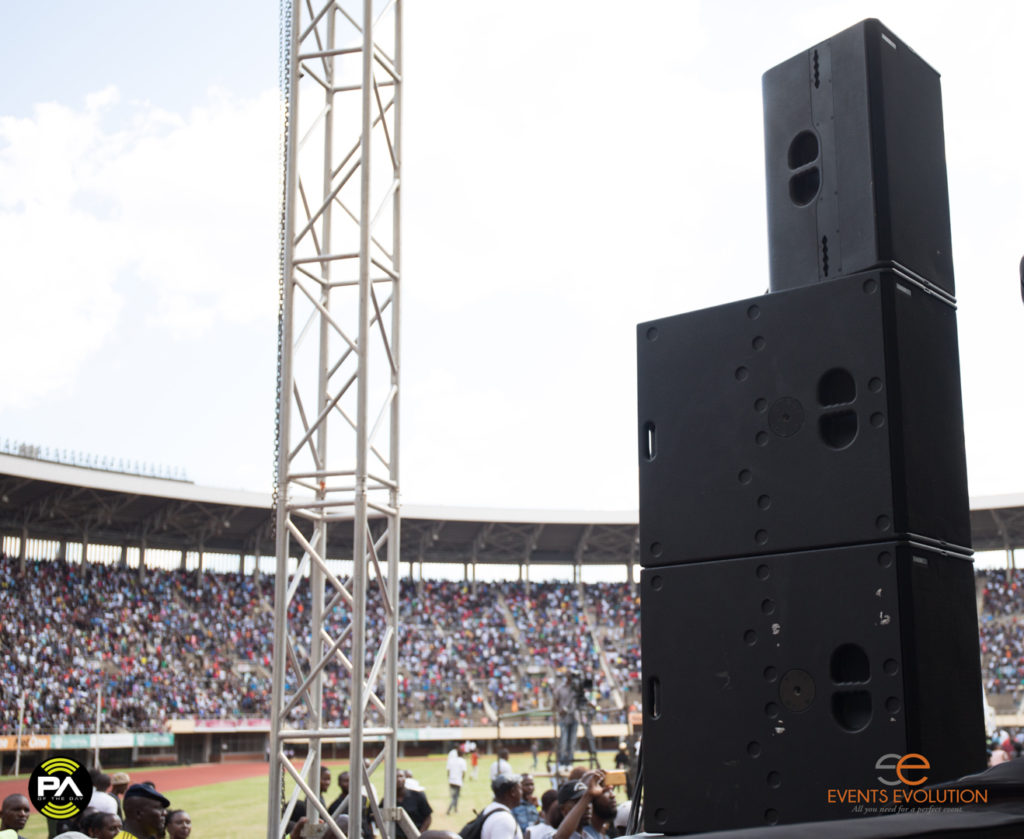 Share Your Thoughts