This PA of the Day is from Kent Phillips.
Kent shared a couple pics of some vintage gear. The mixing board was a Traynor 24 ch. The system was 4way, Crown powered. The speaker cabinets were modified and tuned A-1's, and Norton100's, tweets were tubes and the Altec 203's.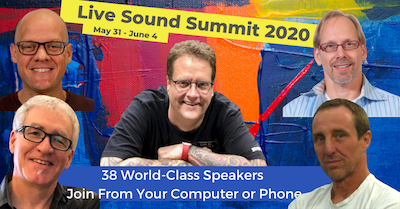 Check out more Medium PA systems.
See more Vintage gear.

Share Your Thoughts