This PA of the Day is from Joost Bozo.
Joost writes, "Void Impulse 8 with v1200's. Martin Audio 115's with pd 1550 and Stasys3 on the top. Powered with k series from Powersoft and XTA crossover."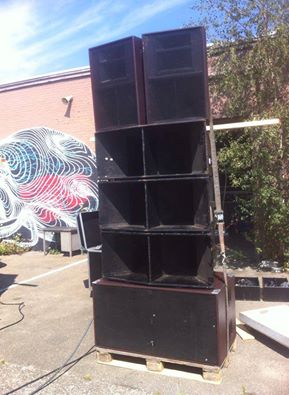 See more Small PA systems.
Check out more systems from Martin Audio and Void.

Share Your Thoughts