This PA of the Day is from Evan Kirkendall.
Clair Brothers providing the Boom Boom Pow for the Black Eyed Peas.
Evan submitted a couple photos of the side fill and main sub array from The Black Eyed Peas rig. The side fills included 8x Clair BT-218s per side. The main PA included an astonishing 24x Clair BT-218s and 24x Clair I-5Bs per side!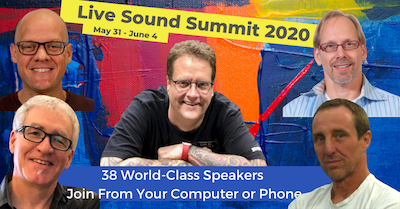 See more Big PA systems.
Check out more Clair Brothers systems.

Share Your Thoughts