This PA of the Day is from Thiago Borges.
Thiago shared several pics of a JBL rig used in Brazil for a Stevie Wonder and Gilberto Gil concert. The Christmas concert was held on Copacabana Beach in Rio de Janeiro. Tech support was provided by Gabisom Audio Equipment.
JBL PA:
– 18 JBL VTX V25 per side
– 12x VT4880
– 12x VTX V25
– 4 delay towers with 6x VT4889 each
– Crown I-Tech 12000HD amplification
– Lake Processor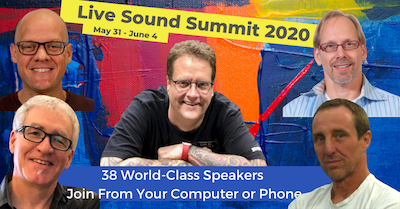 See more Big PA systems.
Check out more JBL systems. 

Share Your Thoughts