This PA of the Day is from Paul Magnuson.
Paul shared a couple photos of a PK Sound PA rig on the Full Flex Express Tour in 2012, featuring Skrillex, Diplo, & Pretty Lights. Paul mentions that there were "roughly 250,000 watts of PK Sound!!!"
PK Sound PA:
– 32 PK-VX12s for the main PA
– 32 PK-VX10s for side-fill and delay
– 60 PK-CX800 subwoofers
(various setups were deployed from the gear listed above based on the venue requirements)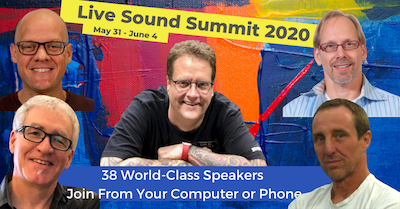 See more Big PA systems.
Check out more PK Sound PA systems.

Share Your Thoughts