This PA of the Day is from Eric from In House Sound/ Iron head productions.
My rig is made up of:
Presonus 16ai mixing board.
Crown XTI for subs and crown XLS 1000 for mid/high.
EV elx215 for high/mids. EV Force 18"subs and Turbosound tx218 18" subs.
EV ZLX 115p powered monitors.
Audix vocal and drum mics and Shure instrument mics.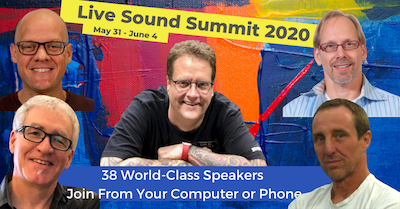 See more Small PA systems.
Check out more PA systems from EV.

Share Your Thoughts