This PA of the Day is from Karl Kuenning.
Karl shared a few pics of a vintage JBL rig used at Canada SummerFest in 1978. From Karl: "I took these photos so there are no ownership issues. This was Brighton Sound (Rochester, NY) circa 1978. Tri-Amped system (mono) JBL speakers (2220, 2482, 2420) pushed by Crown DC 300A and 150A amps. We had big thunderstorms during the 3 days of the festival – hence the tie downs. We got soaked…"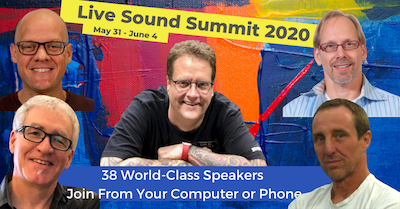 See more Big PA systems.
Check out more JBL systems. 

Share Your Thoughts