This submission is from Jim Parsons.
Jim writes, "This desk is a 20/4/2 modular format and dates from around 1969 or 1970. It was made for the Soft Machine and I believe it was used for their Promenade Concert at the Royal Albert Hall in mid 1970. I am restoring it slowly. It still works! This desk contains all discrete transistors, no ICs and yes it has transformers which are not labelled. The multi-colored switches route to the two stereo groups (red faders) or direct to mix. The EQ section is gentle and is labelled Bass, Presence, Treble and has no dB indication. PSU was a problem – I tweaked a spare Sony MPX2000 broadcast console unit to run it. If you look at the aluminum strips at the bottom of the channels you will recognize it as something that normally holds down carpets (or did in 1969!)"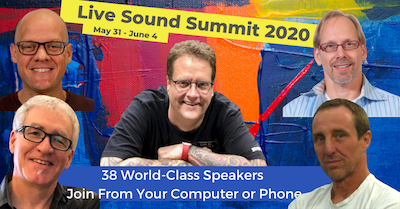 Check out more Gear on PAoftheDay.com.

Share Your Thoughts